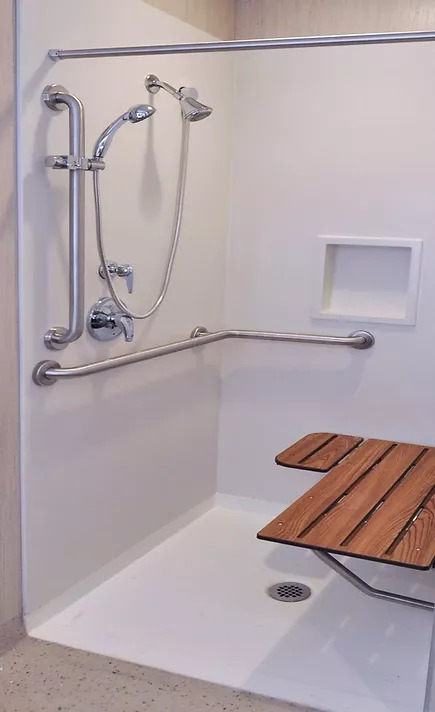 •High quality, low cost solid surface ADA-compliant shower systems.
•Healthcare & Hospital Facilities
 •Assisted Living & Retirement
•College Campus Housing
•Schools & Daycare
•Institutions/Correctional
•Religious & Community Facilities
•Governmental
Custom & Standard ADA-compliant shower pans AND drain locations PLUS trench drains
Questions commonly asked  regarding our Showers :
What sizes of shower pans do you offer?
We offer several common sizes like 36×36, 36×48, 30×60, and 36×60 in regular and ADA models. We also make custom sizes shower pans at any size, any shapes with any drain locations.
Where are showers pan manufactured?
We fabricate those custom shower pans with whatever colors customers specified at our Memphis facility.
Do you offer custom sizes for  Showers?
Yes, we just need your dimensions and where you want to put the drain location. Lead time is 4 to 8 weeks.